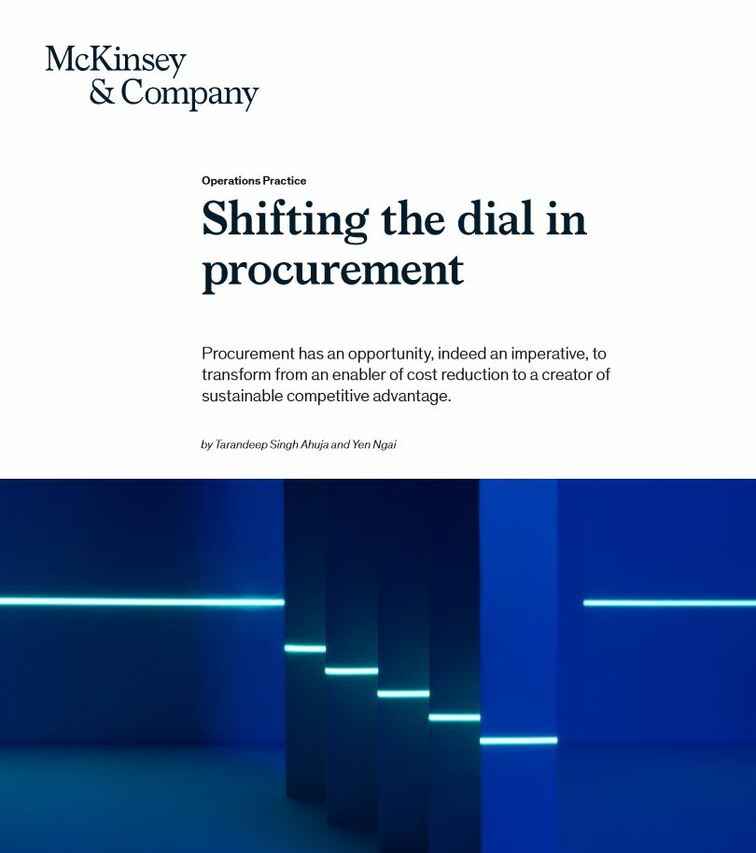 Shifting the dial in procurement
Procurement has an opportunity, indeed an imperative, to transform from an enabler of cost reduction to a creator of sustainable competitive advantage.
More from McKinsey & Company
For retailers, procurement is no longer solely a matter of negotiating "A" brands. Private labels and verticalization are trending. Advanced approaches and tools help get procurement in shape for the future
To get the most from procurement digitization, leaders must raise their ambitions along with their skills.
Cost engineering isn't just for car companies and chipmakers. Across sectors, complexity and cost pressures are giving companies good reason to follow a more disciplined approach to finding savings