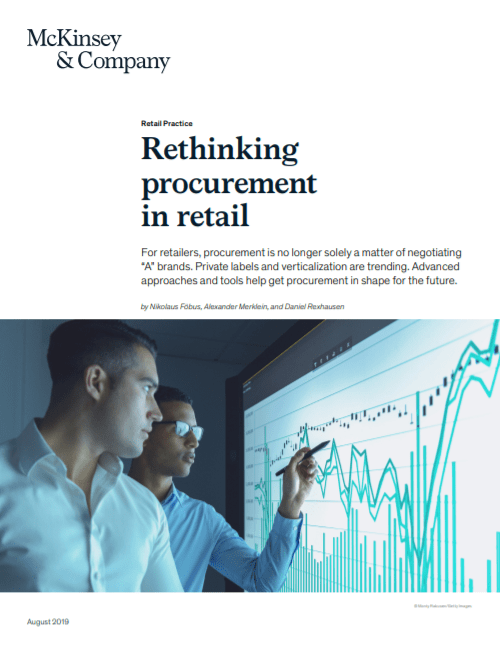 Rethinking procurement in retail
For retailers, procurement is no longer solely a matter of negotiating "A" brands. Private labels and verticalization are trending. Advanced approaches and tools help get procurement in shape for the future
More from McKinsey & Company
The COVID-19 pandemic has shone a light on the critical role of procurement functions to source vital supplies and control spending. When the spotlight fades as we move into the next normal, how will the role of procurement be transformed?
To get the most from procurement digitization, leaders must raise their ambitions along with their skills.
Procurement has an opportunity, indeed an imperative, to transform from an enabler of cost reduction to a creator of sustainable competitive advantage.