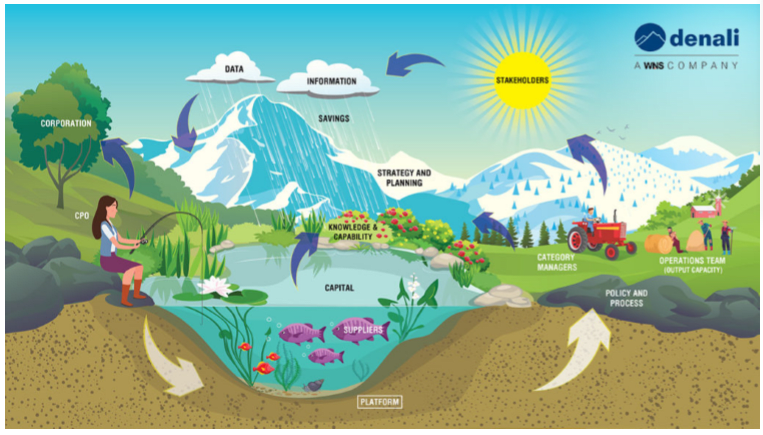 Next-gen Procurement Ecosystem: Creating Sustainable Value for Organizations
Current uncertainty has left procurement teams struggling with business continuity while mitigating risks. Paradoxically, while countries are trying to distance themselves from each other, the impact of the pandemic is only reinforcing the reality of a connected world. Even before the current crisis, geo-political re-alignments, evolving trade arrangements and the global economic slump made it imperative for procurement to embrace a more strategic role – one that focuses on value-creation.
This WNS-sponsored article featured on HBR.org delves into Next Generation Procurement Ecosystem, and looks at how total business alignment, underpinned by digital and intelligent technologies, can help procurement move beyond cost savings to deliver sustainable value. Read the full article and find out how to take the next step towards creating sustainable value for your organization.
More from WNS Denali
In the ISG Provider Lens™ study, procurement service providers were ranked and evaluated based on their ability to provide procurement BPO to enable more efficient procurement functionality, and offer services that transform traditional procurement into a future-ready, digitally agile function. And, WNS Denali is proud to be named a "Global Leader" in both the Procurement BPO and Digital Transformation quadrants.
It's official — 2021's most in-demand Benchmark Report is released! Discover what CPOs recognize which gaps impede their organization to capture optimum value. Get your free Procurement Pulse Check whitepaper and gain quantified insights to bolster your strategic planning with confidence and purpose.
In a survey of more than 100 procurement executives from around the world, many have found a return to normalcy. The way that CPOs choose to make progress differs greatly based on their own unique procurement ecosystem. Read this infographic with observations about the top priorities for procurement leaders like you.