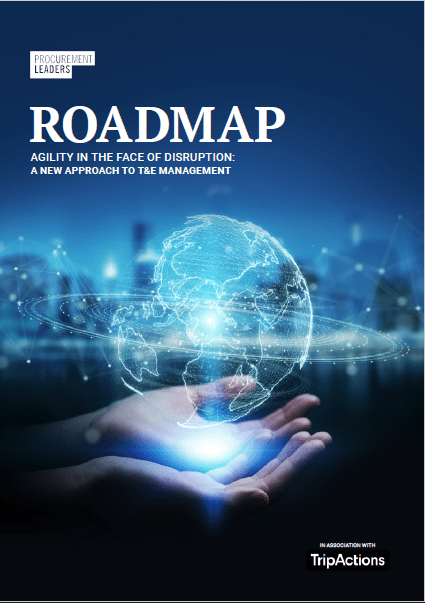 Roadmap - Agility in the Face of Disruption: A New Approach to T&E Management
In a few short days, the world changed. Authorities closed borders, imposed restrictions on movement, enacted emergency immigration legislation and imposed quarantines, grounding flights. Visibility into corporate travel had never been so important. Or, frankly, so difficult, with evolving circumstances combining with fragmented communication to make an already opaque situation even murkier.
This Roadmap whitepaper, produced in collaboration between Procurement Leaders and TripActions, provides insights that support executives looking to adapt their travel management strategy to new challenges.
When crises hit, procurement must move quickly and agilely to respond – cancelling or deferring some purchase orders while expediting others and engaging in cash-conservation measures.

The scale and nature of travel and expense (T&E) spend makes this difficult: in many businesses, the category is both diffuse and sizeable.

Modern T&E platforms provide tools that enable procurement functions to respond in an agile manner.

Employers have a duty of care towards their travelling employees, especially during a crisis: again, modern T&E platforms offer the tools that allow companies to discharge that responsibility effectively.
More from TripActions
Promoting business recovery while protecting travelers and controlling costs