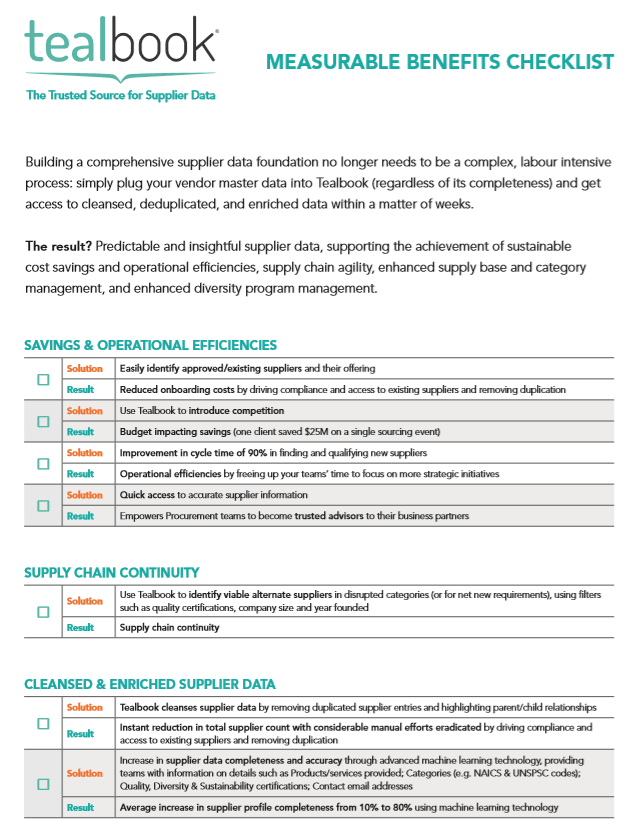 MEASURABLE BENEFITS CHECKLIST
Building a comprehensive supplier data foundation no longer needs to be a complex, labour intensive process: simply plug your vendor master data into Tealbook (regardless of its completeness) and get access to cleansed, deduplicated, and enriched data within a matter of weeks.
The result? Predictable and insightful supplier data, supporting the achievement of sustainable cost savings and operational efficiencies, supply chain agility, enhanced supply base and category management, and enhanced diversity program management.
More from Tealbook
Enrich and explore solutions
Helping you transform your supplier diversity strategy
Week 1 features Tealbook CEO, Stephany Lapierre, who speaks about the power of good data, and the negative impact of poor supplier data.