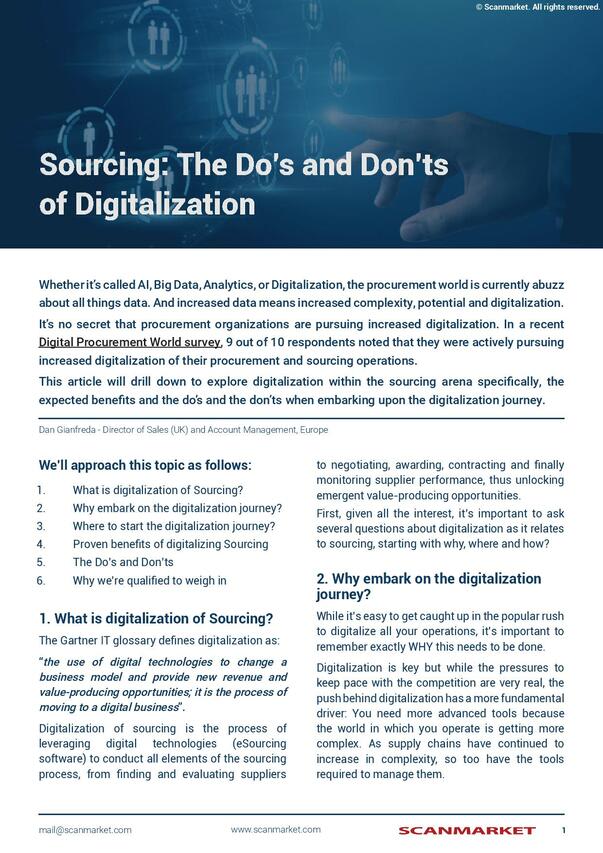 Sourcing: The Do's and Don'ts of Digitalization
Whether it's called AI, Big Data, Analytics, or Digitalization, the procurement world is currently abuzz about data. It's no secret that procurement organizations are pursuing increased digitalization. In this article we drill down to explore digitalization within the sourcing arena specifically, the expected benefits and the do's and the don'ts.
More from Scanmarket
The whitepaper discusses how deploying Source-to-Contract software can be a game-changer when navigating 5 top current procurement challenges.