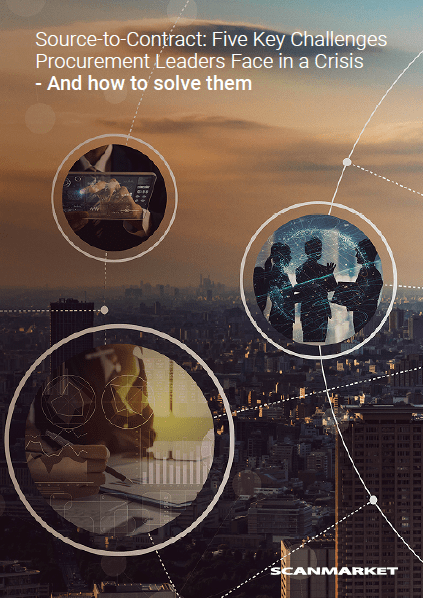 Source-to-Contract: Five Key Challenges Procurement Leaders Face in a Crisis - And how to solve them
The COVID-19 crisis poses new challenges at an unprecedented scale. Manual processes severely limit procurement's ability to be agile in this rap¬idly changing environment. Cloud-based procurement software streamlines and digitalizes processes, improving speed, visibility, compliance and control, whilst facilitating remote working. This enables organizations to make informed, data-driven decisions quickly. The whitepaper discusses how deploying Source-to-Contract software can be a game-changer when navigating 5 top current procurement challenges.
More from Scanmarket
Just as with any technology, how you use it matters at least as much as whether you use it. To that end, here we offer a tactical guide with Top 10 Steps to ensure you get the most business value from your eRFx efforts.
This whitepaper will drill down to explore digitalization within the sourcing arena specifically, the expected benefits and the do's and the don'ts.