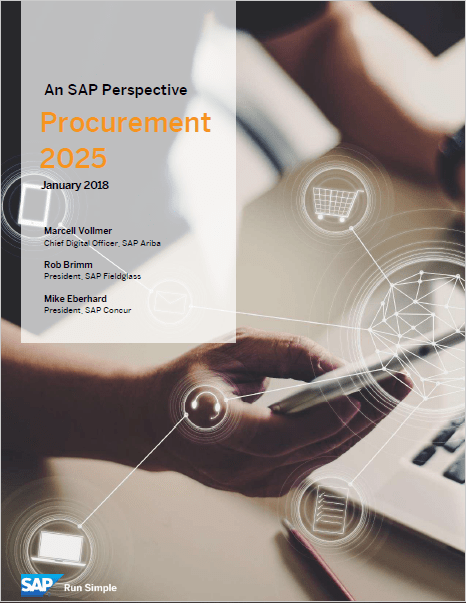 Procurement 2025
SAP believes that procurement will play a growing role in most organizations. Emerging technology, changing workforce demographics and the growing power of business network ecosystems will greatly redefine how goods and services are sourced, purchased and tracked across every spend category. And, procurement roles and organizational structures will change as a result.
Procurement Leaders may share your data with SAP Ariba so that SAP Ariba can contact you by email or phone to provide more information related to the content in accordance with SAP Ariba's privacy statement".
More from SAP
Get six simple and effective tips to help you move beyond the low-hanging fruit to become a cost-reducing and margin-enhancing master within your organization. Download the guidebook today.
Everything is connected – and procurement's ability to collaborate across their complex supply chain is critical. Download the Smart Supplier Collaboration guidebook and learn how to overcome the most significant supply chain collaboration challenges by transforming sequential, linear, time-intensive processes into dynamic, digitally-enabled real-time ones.
At a time when agility is central to many businesses' strategy -and even viability- engaging these external workers effectively has become a critical competitive differentiator.