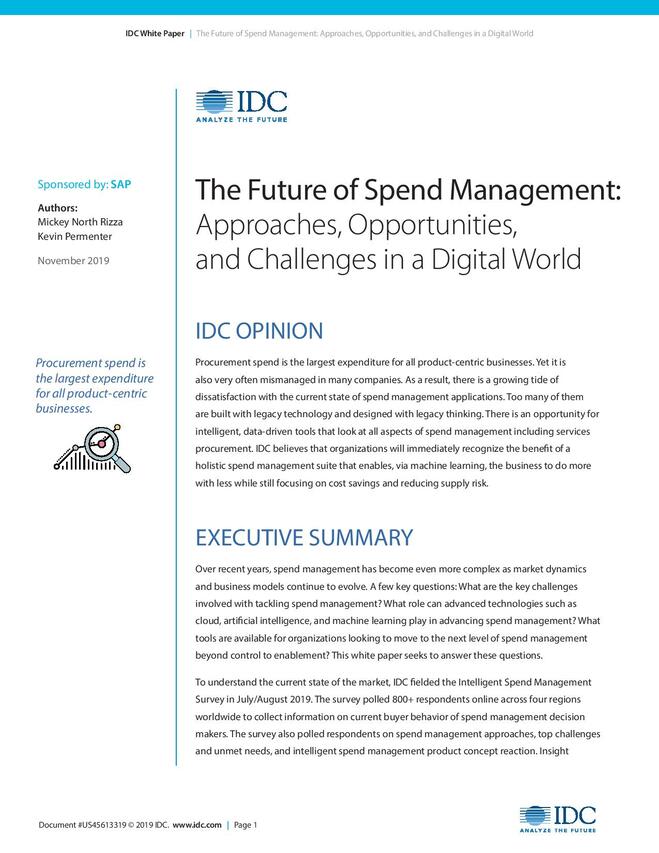 The Future of Spend Management: Approaches, Opportunities, and Challenges in a Digital World
Procurement spend is the largest expenditure for all product-centric businesses. Yet it is also very often mismanaged in many companies. As a result, there is a growing tide of dissatisfaction with the current state of spend management applications. Too many of them are built with legacy technology and designed with legacy thinking. There is an opportunity for intelligent, data-driven tools that look at all aspects of spend management including services procurement. IDC believes that organizations will immediately recognize the benefit of a holistic spend management suite that enables, via machine learning, the business to do more with less while still focusing on cost savings and reducing supply risk.
More from SAP Ariba
Download this SAP Ariba report to measure the success of your implementation, or improve your current performance.
Unlock more value from your invisible workforce
Emerging technology, changing workforce demographics and the growing power of business network ecosystems will greatly redefine how goods and services are sourced, purchased and tracked across every spend category.