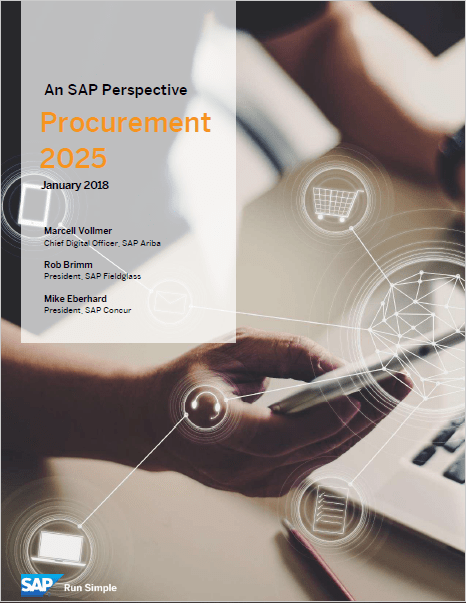 Procurement 2025
SAP believes that procurement will play a growing role in most organizations. Emerging technology, changing workforce demographics and the growing power of business network ecosystems will greatly redefine how goods and services are sourced, purchased and tracked across every spend category. And, procurement roles and organizational structures will change as a result.
Procurement Leaders may share your data with SAP Ariba so that SAP Ariba can contact you by email or phone to provide more information related to the content in accordance with SAP Ariba's privacy statement".
More from SAP Ariba
In these volatile and uncertain times, procurement is playing a critical role in helping businesses combat disruptive elements. With the right strategy in place, procurement leaders can be prepared for disruptions to the supply chain, anticipate risk (possibly avoiding it altogether), and identify appropriate ways to maintain business continuity. Here's how.
Read this guide to explore how to mitigate supply risks, share forecasts, orders, and inventory information with suppliers effectively and efficiently, and optimize capacities to keep your business moving forward.
Powering your flexible workforce