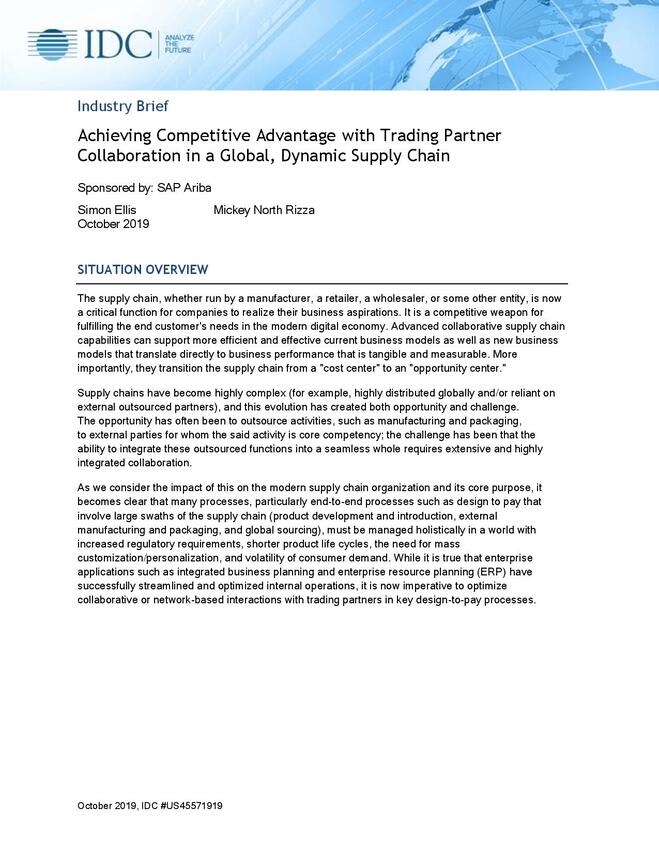 Achieving Competitive Advantage with Trading Partner Collaboration in a Global, Dynamic Supply Chain
Supply chain visibility and responsiveness is critical to your business, especially during times of crisis. Learn how trading partner collaboration can be optimized as a competitive advantage.
More from SAP Ariba
Download this SAP Ariba report to measure the success of your implementation, or improve your current performance.
Unlock more value from your invisible workforce
This resource looks at how business can recognize the benefit of a holistic spend management suite that enables, via machine learning, the business to do more with less while still focusing on cost savings and reducing supply risk.