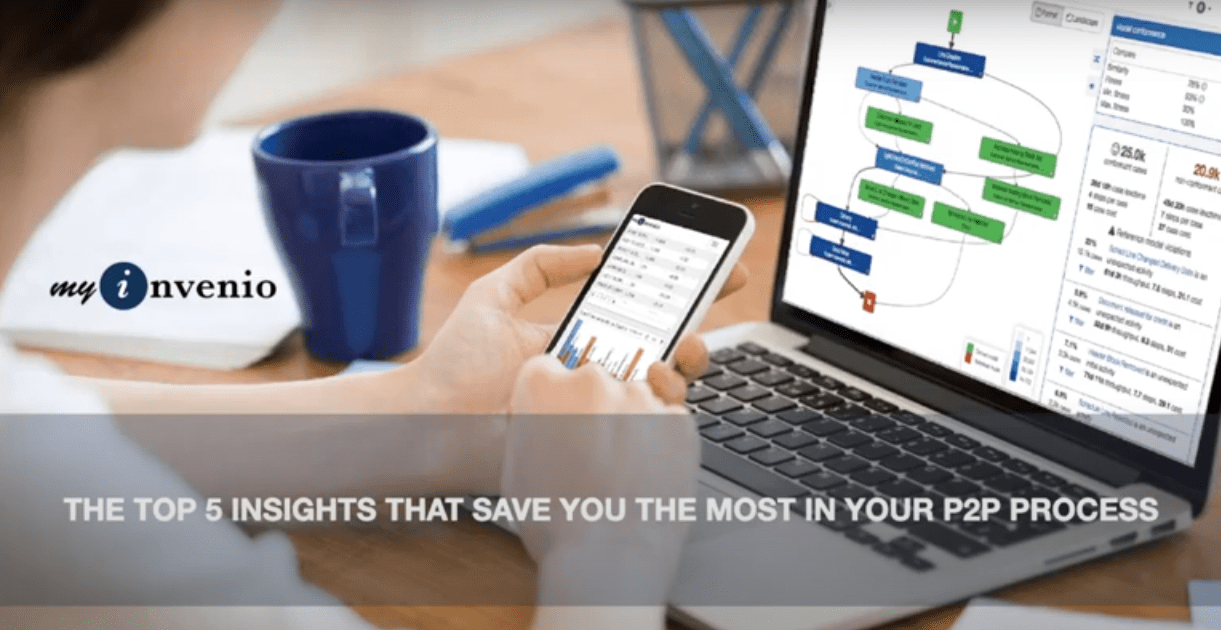 The Top 5 Insights That Save You the Most in Your P2P Process
This webinar discusses how process mining and Digital Twin of an Organization (DTO) solutions provide deep levels of insights into the 5 areas that have the biggest impact throughout a P2P process. we present the customer success story of a company that used myInvenio to realize immediate savings in its P2P process by gaining these valuable insights, monitoring compliance and forecasting expected ROI.
More from myInvenio, an IBM Company
How does your procurement process really flow without biased statistics? How can we immediately unveil inefficiencies and opportunities in our process such as re-works that extend the cycle time? What is the ROI of any changes to be made such as RPA implementation? With process mining, achieving perfect process orders and increasing productivity has never been easier. Understand how to act on your insights, automate manual steps, reduce maverick buying, and empower procurement leaders by having crystal clear insights on every part of the process. Watch this video to learn how to constantly improve your procurement process!
This white paper outlines the approach myInvenio takes to provide an in-depth understanding of what really goes on in operations and its strategy for overcoming the five most critical procurement challenges (maverick buying, deviations, reworks, automation enablement, cash discount losses) by leveraging enterprise data and information.
The process mining tool that supports and facilitates your Robotic Process Automation.