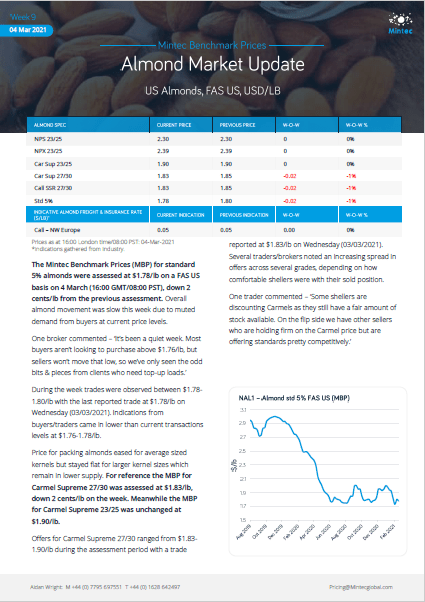 Mintec Benchmark Prices - Almond Market Update (March 2021)
The Mintec Benchmark Prices (MBP) for standard 5% almonds were assessed at $1.78/lb on a FAS US basis on 4 March (16:00 GMT/08:00 PST), down 2 cents/lb from the previous assessment. Overall almond movement was slow this week due to muted demand from buyers at current price levels.
More from Mintec
How is the Plant-based protein market expected to impact procurement leaders and their direct raw material costs?
The top food & commodity price movements impacting Europe, the US and the rest of the world (week beginning 22nd March 2021)
Series 1 - The milk comparison