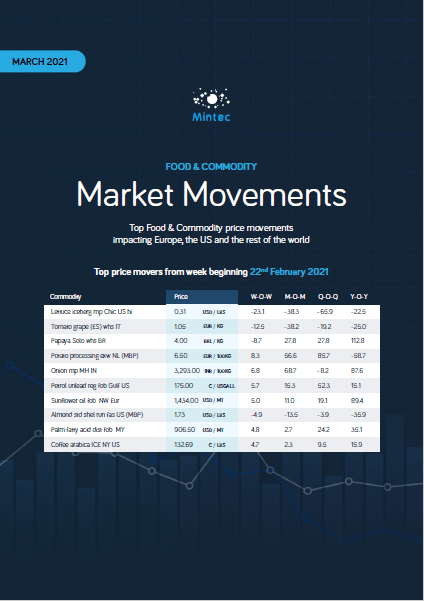 Food & Commodity Market Movements Review - March 2021
Every day our Pricing Team and Market Analysts collect, curate and monitor the impact of price changes across multiple commodities in global and regional markets. The price changes are delivered via the Mintec Analytics platform where its users are automatically alerted to critical price changes and notified of market events affecting any of their products in order to adapt their buying and sales strategies.
More from Mintec
How is the Plant-based protein market expected to impact procurement leaders and their direct raw material costs?
The top food & commodity price movements impacting Europe, the US and the rest of the world (week beginning 22nd March 2021)
Series 1 - The milk comparison