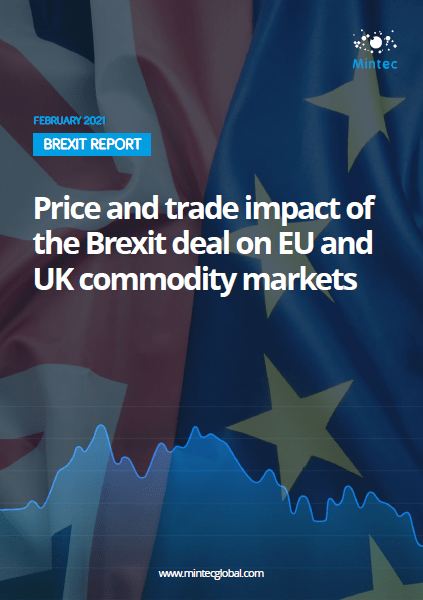 Brexit Report: Price and trade impact of the Brexit deal on EU and UK commodity markets
This report provides a category update on commodity price movements since the Brexit deal between the UK and EU on 24th December 2020. It shows that the agreement has had a muted price impact on most categories to date.
More from Mintec
How is the Plant-based protein market expected to impact procurement leaders and their direct raw material costs?
The top food & commodity price movements impacting Europe, the US and the rest of the world (week beginning 22nd March 2021)
Series 1 - The milk comparison