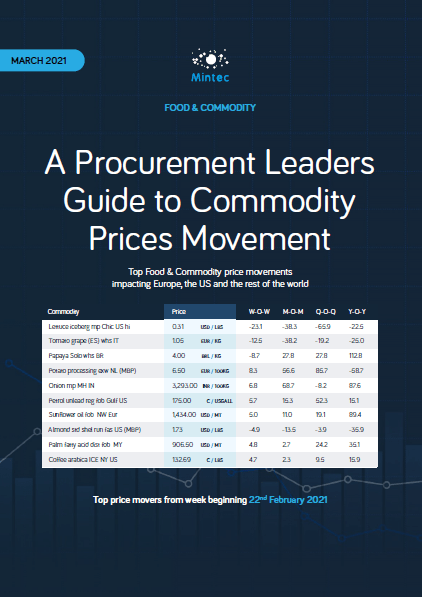 A Procurement Leaders Guide to Commodity Prices
Market volatility is impacting the prices of many critical raw materials. These unexpected events create risks and opportunities for organisations to adapt their buying strategies. Innovative and agile procurement leaders with access to timely, relevant and concise market insight can better respond and are more likely to benefit from these new situations.
This guide summarised the impact of recent events on key commodity prices.
More from Mintec
How is the Plant-based protein market expected to impact procurement leaders and their direct raw material costs?
The top food & commodity price movements impacting Europe, the US and the rest of the world (week beginning 22nd March 2021)
Series 1 - The milk comparison