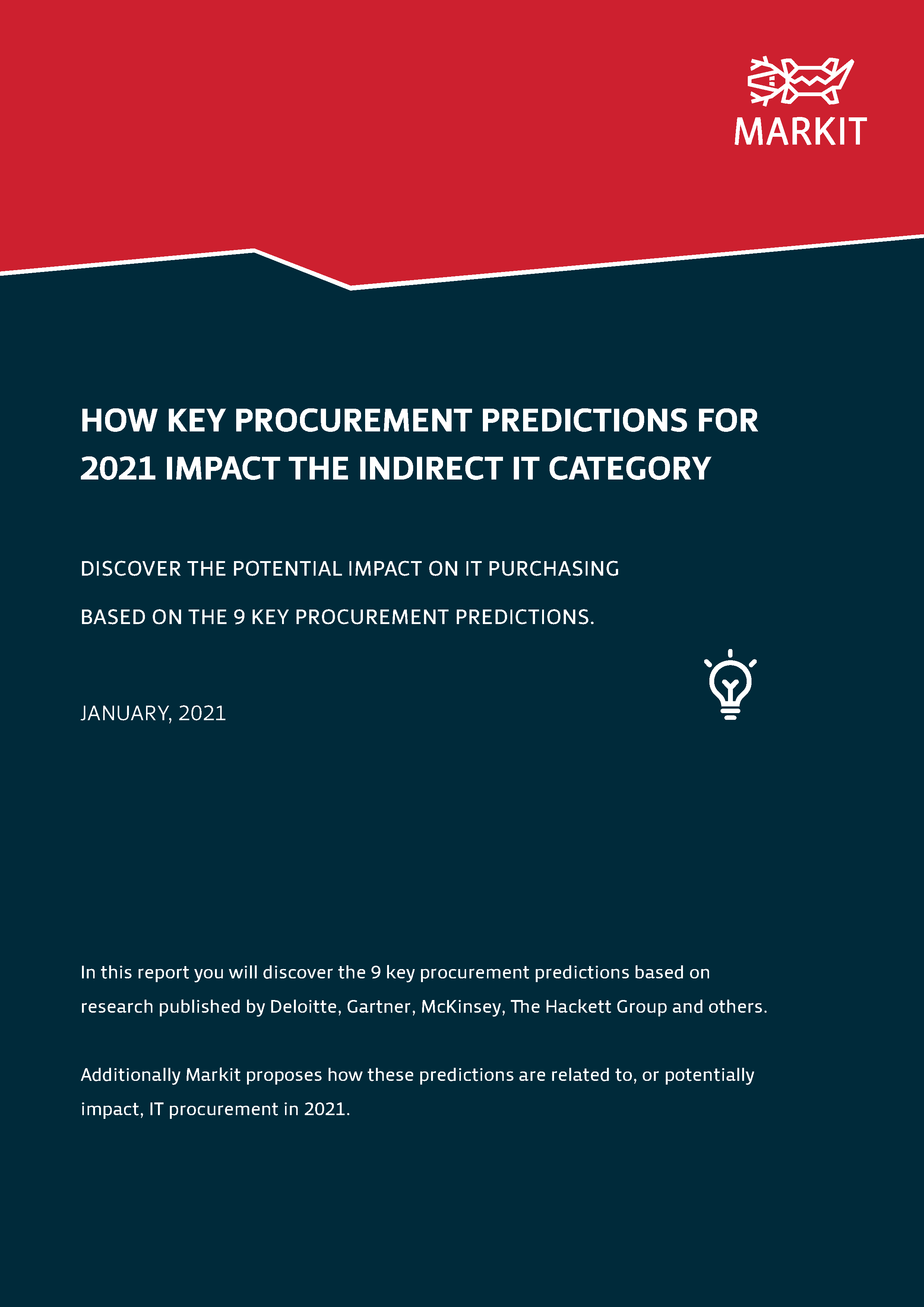 How Key Procurement Predictions For 2021 Impact The Indirect IT Category
HOW KEY PROCUREMENT PREDICTIONS FOR 2021 IMPACT THE INDIRECT IT CATEGORY
In this report you will discover the 9 key procurement predictions based on research published by Deloitte, Gartner, McKinsey, The Hackett Group and others.
Additionally we propose how these predictions are related to, or potentially impact, IT procurement in 2021.
More from MARKIT
Discover the roles, values and desirable characteristics of the ideal marketplace to support indirect procurement savings, using the example of an IT hardware and accessory marketplace.
Unlocking Employee Time to Create Measurable New Value Opportunities
How Danfoss secured 15% savings on their IT purchasing (hardware and accessories) in 24 EMEA countries.