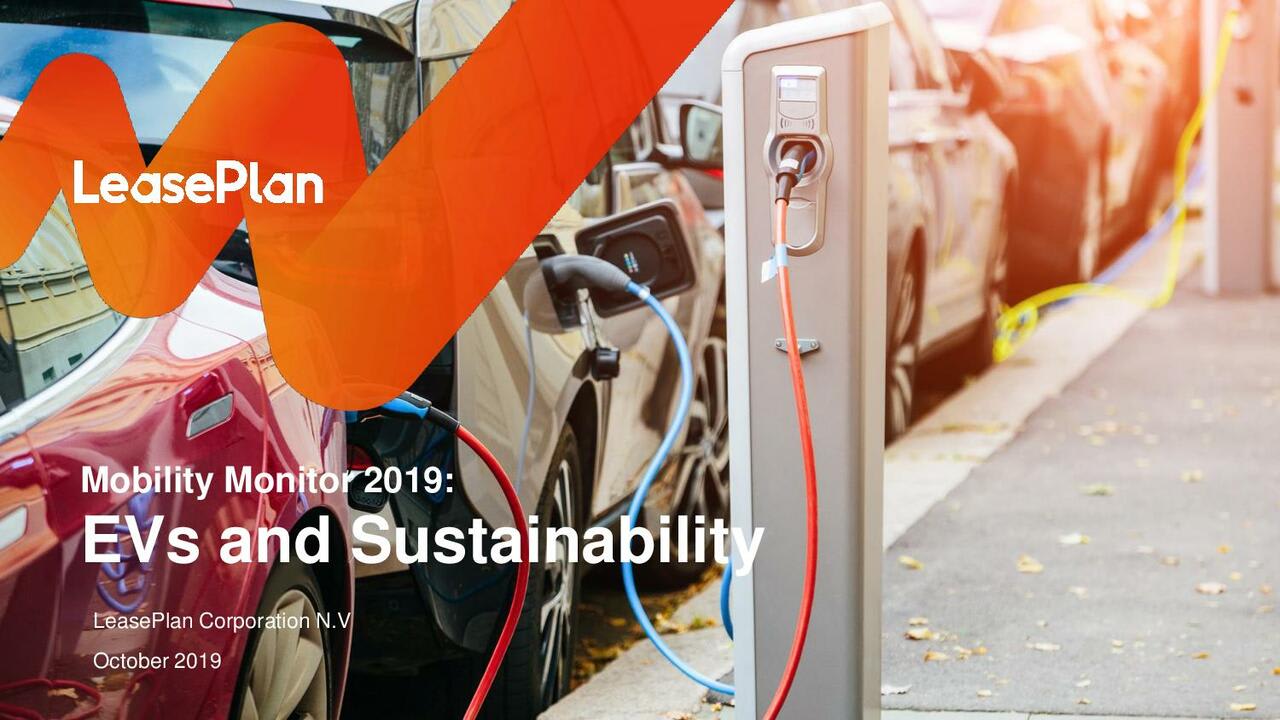 Mobility Monitor
LeasePlan, together with leading global research firm Ipsos, has released the Electric Vehicles and Sustainability section of its annual Mobility Monitor. This is an international survey of over 4,000 people in 16 different countries into the big issues facing drivers and the automotive industry in 2019. The key findings of the EV and Sustainability edition of this year's Mobility Monitor are:
A surge in positive attitude towards electric driving, with 61% (58% UK) of respondents indicating that they view zero-emission electric driving favourably. Nearly half of all surveyed (47% UK) said that their opinion towards electric driving has favourably improved over the past three years
An increasing amount of respondents declared their intent to lease an electric vehicle. Among those planning on leasing a car in the next 5 years, two in five (40%) say they will choose an electric vehicle (30% UK)
The benefits of electric driving are increasingly clear: EVs contribute to fighting climate change through lower CO2 emissions (according to 60% (70% UK) of those planning to go electric in the next five years); help improve air quality in towns and cities through lower NOX emissions (43% / 48% UK); and have an overall lower running cost (60% / 71% UK)
More from LeasePlan
The effects of COVID-19 have been seen throughout the world – and fleets are no exception.
This white paper discusses the various factors that affect your EV business case and advises on how to start transitioning to electric mobility.
Electric Vehicles (EVs) are currently at the top of the agenda for fleet managers. EVs have clear sustainability advantages, such as zero tail-pipe emissions and lower wheel-to-well emissions, and are quieter compared to traditional vehicles.