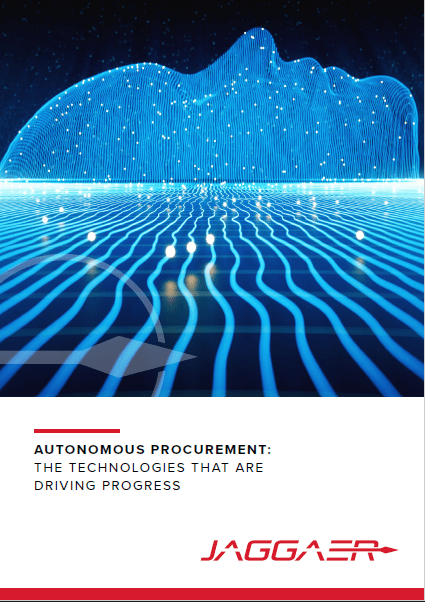 Autonomous Procurement: The Technologies That Are Driving Progress 
In our white paper, Autonomous Procurement: The Technologies that are Driving Progress, we provide a user's perspective of the technologies behind autonomous procurement. We review the technologies that make up autonomous procurement and provide the consequences and opportunities of each technological advancement. This white paper uncovers important ways today's ground breaking technologies can boost performance within the organization—not just by reducing costs but adding true strategic value.
This whitepaper explores:
A five year trajectory of how the enterprise will be automated—looking at the roles that most likely to be affected

The main functions and processes where procurement can expect to reap huge benefits from automation

The seven main technologies that are transforming procurement, moving the industry closer to true autonomy
More from Jaggaer
A strong supplier strategy is crucial today. From pandemics and natural disasters, to political unrest, and economic uncertainty, there are a lot of ways a supply chain can elevate (or damage) your business. We've assembled some of the biggest names in the industry to bring you insights on supplier diversity, supplier risk, and how to supercharge your supplier strategy. The series of three webinars will run from October to December.
Learn about the technologies behind autonomous procurement and how to use it to create more value within your organization.
Expert advice on how to automate category management procurement to enhance competitive differentiation.