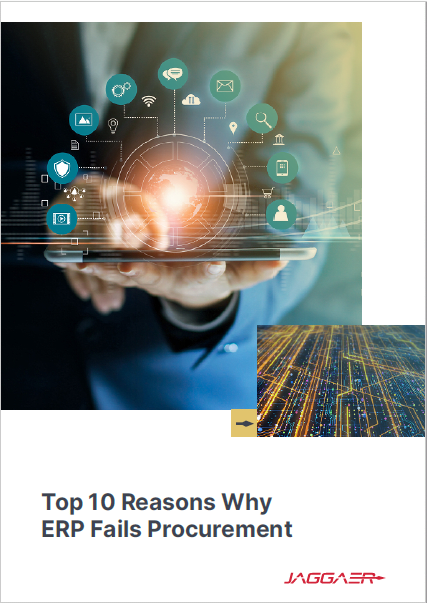 10 Reasons why ERP fails Procurement
Download this free white paper to learn more about:
The top 10 reasons why ERPs are failing procurement

How you can combine the capabilities of your ERP with a best-in-class eProcurement or P2P solution

What technologies are helping procurement move from operational to strategic
More from Jaggaer
Over the course of 2020, Procurement teams have had to demonstrate extreme agility and resiliency in the face of the Pandemic. Processes had to be adapted and remodelled to allow for rapid decision-making and efficient cross-functional collaboration. Data leveraging and Marketplace Intelligence are a crucial part in making this happen. Yet, in this climate of uncertainty, how can one trust the information gathered? What processes and solutions need to be in place to leverage this data efficiently? And how can this truly help Procurement support the business' decision-making and grow in this new normal.
From the World Procurement Congress Virtual 2020, here from Jaggaer as they showcase their platform and solution in a practical video demonstration.
A strong supplier strategy is crucial today. From pandemics and natural disasters, to political unrest, and economic uncertainty, there are a lot of ways a supply chain can elevate (or damage) your business. We've assembled some of the biggest names in the industry to bring you insights on supplier diversity, supplier risk, and how to supercharge your supplier strategy. The series of three webinars will run from October to December.