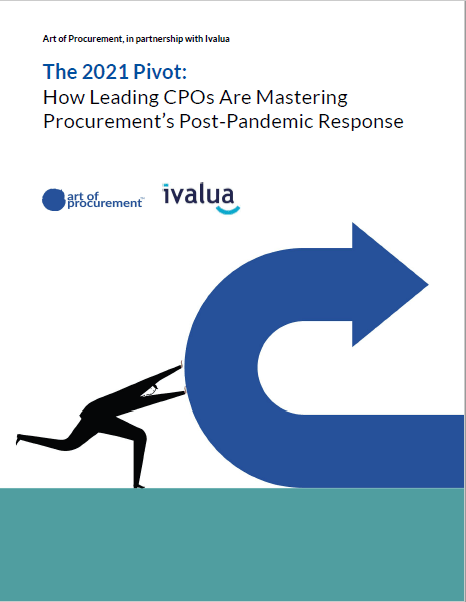 The 2021 Pivot: How Leading CPOs Are Mastering Procurement's Post-Pandemic Response
In this paper, we will showcase what leading procurement organizations are doing right now to pivot how they support the business, partner collaboratively with stakeholders, and position themselves for long-term impact. We reached out to several CPOs for insight, including Sajid Kunnummal, Vice President and CPO at Navistar, and Dan Symon, the CPO for New York City, as well as Chris Sawchuk, Principal and Global Procurement Advisory Practice Leader at The Hackett Group, and Vishal Patel, VP of Product Marketing at Ivalua. Their observations about 2020 and expectations for the future capture the essence of the pivot being made as procurement transitions to the next phase of pandemic response.
More from Ivalua
For the 2021 edition of The Hackett Group's annual Key Issues Study, executive management and leaders of finance, human resources, information technology, procurement and GBS organizations at a global set of midsized and large enterprises were asked in late 2020 about their strategic priorities and initiatives for the coming year.
Hear from leading companies who choose Ivalua
From the Asia Pacific Procurement Congress Virtual 2020, here from Ivalua as they showcase their platform and solution in a practical video demonstration.