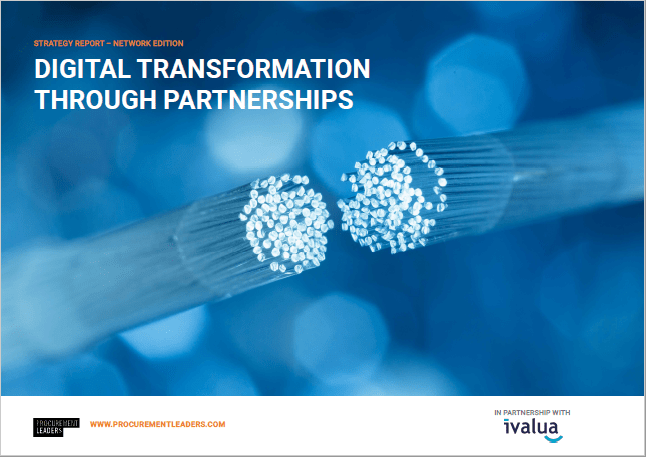 Research Report: Digital Transformation Through Partnerships
This report provides exclusive insight from Procurement Leaders research, created in partnership with Ivalua. Digital transformation represents an essential journey for most procurement teams, but one with high failure rates. Combining research, case studies and thought leadership, this report investigates the key steps required for that transformation to deliver sustained results.
More from Ivalua
For the 2021 edition of The Hackett Group's annual Key Issues Study, executive management and leaders of finance, human resources, information technology, procurement and GBS organizations at a global set of midsized and large enterprises were asked in late 2020 about their strategic priorities and initiatives for the coming year.
Hear from leading companies who choose Ivalua
Preparing for a new level of success in the post-pandemic economy