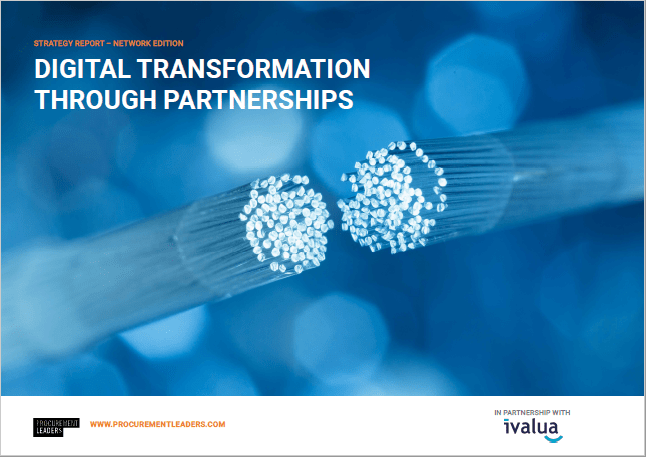 Research Report: Digital Transformation Through Partnerships
This report provides exclusive insight from Procurement Leaders research, created in partnership with Ivalua. Digital transformation represents an essential journey for most procurement teams, but one with high failure rates. Combining research, case studies and thought leadership, this report investigates the key steps required for that transformation to deliver sustained results.
More from Ivalua
When crisis strikes, you need to act quickly. Even in normal times, successful procurement transformations need a strong start, to deliver measurable value, realize a ROI and gain support for further improvements. At Ivalua, we believe you shouldn't have to compromise between rapid value and being able to expand to meet longer term goals. Our Spend Management platform empowers you to transform FASTER and FURTHER.
If we've learnt anything from 2020, it is that we can't predict the future. The emergence of COVID-19 sent shockwaves through supply chains, and saw businesses become much more reliant on procurement teams to help mitigate the impact. For some teams, this was easier said than done. A lack of digitalisation in procurement hindered their ability to find solutions.
Unlock the full potential of your spend and supplier relationships to build a competitive advantage