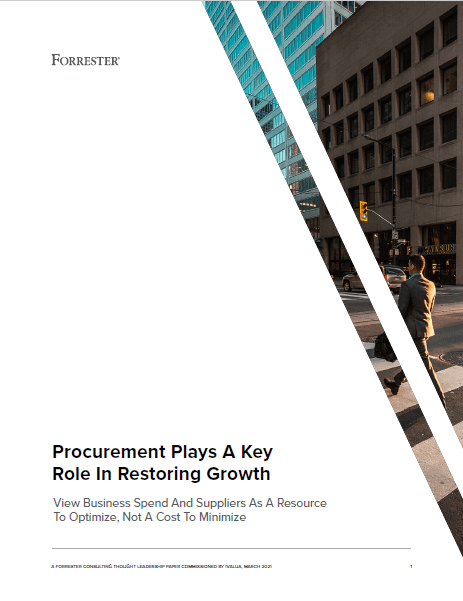 Procurement Plays A Key Role In Restoring Growth
The COVID-19 pandemic has severely disrupted supply chains on a global scale. Business executives and procurement leaders have had to rapidly adjust to maintain business operations, fulfill urgent demands, and mitigate risks. This has elevated the role of procurement, but to maintain that status and deliver more strategic value, leaders must show how they can help restore growth as they look to the future. Ivalua commissioned Forrester Consulting to evaluate how the procurement function can help businesses restore growth. Forrester conducted an online survey with 454 procurement leaders in North America, Europe, and Asia Pacific to explore this topic.
More from Ivalua
The full impact of the economic fallout from the COVID-19 pandemic on MENA supply chains has not yet been accurately calculated but it's clear the pandemic has sounded a wake-up call for the region's businesses and governments.
A Surge in Strategic Procurement Priorities Since Covid-19
Rapid development of the world and the business requires rapid adaptation to the new reality. What was good a few years ago is no longer good enough now. We are trying to react and adapt our business model to new expectations. It is not possible without changes, in our approach and technology. The question is no longer whether we should digitize, but how to do it well, efficiently and quickly. How to choose the right tools and, above all, partners for joint development. Listen to IKEA Supply Chain expert Slawomir Peter talk about IKEA's Supply Chain strategy as he talks about how IKEA is using the Ivalua platform and why they chose Ivalua.