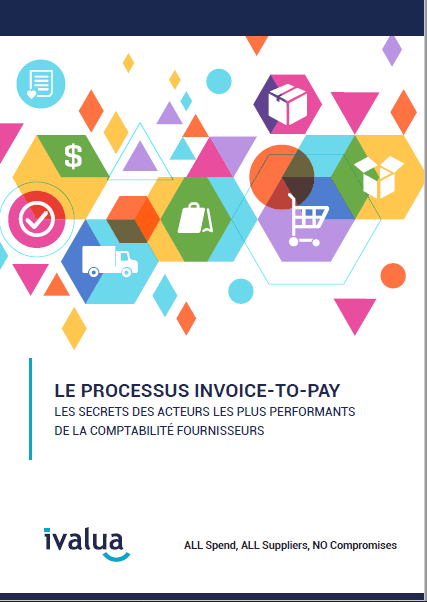 Le Processus Invoice-To-Pay: Les Secrets des Acteurs les plus Performants de la Compatibilite Fournisseurs
La performance de votre Comptabilité fournisseurs (Accounts Payable) peut avoir un impact non négligeable sur votre entreprise. Des études récentes ont confirmées l'importance stratégique d'avoir un processus Invoice to Pay transparent et efficace, géré par la comptabilité fournisseurs. La tendance est à la sous-traitance, ce qui rend les entreprises dépendantes de leurs fournisseurs pour tout ce qui touche à l'innovation. Forrester a conduit une étude en 2020 qui montre que la plus grande motivation pour pousser les fournisseurs à innover et mieux collaborer avec leurs clients est de leur assurer le respect des échéances de règlements ainsi qu'une plus grande visibilité de ces derniers. La pandémie Covid-19 a accentué l'importance d'avoir une gestion du cash flow contrôlée et efficace, dont le processus Invoice to Pay est un levier essentiel.
More from Ivalua
The healthcare industry is under immense strain from the pandemic. Many of the challenges faced by healthcare organizations prior to Covid-19, such as rising costs, decreasing margins and depleting cash reserves have been drastically enhanced. So, the need for change is dire. Healthcare delivery systems must become more efficient and productive.
In the last decade, financial regulation has grown tremendously with restrictive capital requirements, stricter risk management obligations and new data privacy laws. Abiding by this broad regulation corpus is not an option anymore, failing to do so jeopardizes the core business.
Which organizations are using Ivalua Procurement Software?