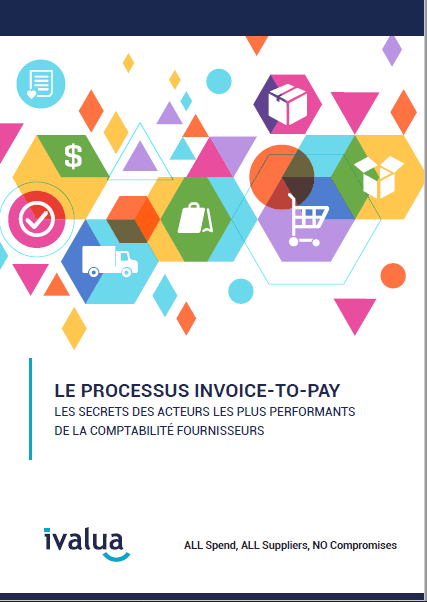 Le Processus Invoice-To-Pay: Les Secrets des Acteurs les plus Performants de la Compatibilite Fournisseurs
La performance de votre Comptabilité fournisseurs (Accounts Payable) peut avoir un impact non négligeable sur votre entreprise. Des études récentes ont confirmées l'importance stratégique d'avoir un processus Invoice to Pay transparent et efficace, géré par la comptabilité fournisseurs. La tendance est à la sous-traitance, ce qui rend les entreprises dépendantes de leurs fournisseurs pour tout ce qui touche à l'innovation. Forrester a conduit une étude en 2020 qui montre que la plus grande motivation pour pousser les fournisseurs à innover et mieux collaborer avec leurs clients est de leur assurer le respect des échéances de règlements ainsi qu'une plus grande visibilité de ces derniers. La pandémie Covid-19 a accentué l'importance d'avoir une gestion du cash flow contrôlée et efficace, dont le processus Invoice to Pay est un levier essentiel.
More from Ivalua
When crisis strikes, you need to act quickly. Even in normal times, successful procurement transformations need a strong start, to deliver measurable value, realize a ROI and gain support for further improvements. At Ivalua, we believe you shouldn't have to compromise between rapid value and being able to expand to meet longer term goals. Our Spend Management platform empowers you to transform FASTER and FURTHER.
If we've learnt anything from 2020, it is that we can't predict the future. The emergence of COVID-19 sent shockwaves through supply chains, and saw businesses become much more reliant on procurement teams to help mitigate the impact. For some teams, this was easier said than done. A lack of digitalisation in procurement hindered their ability to find solutions.
Unlock the full potential of your spend and supplier relationships to build a competitive advantage