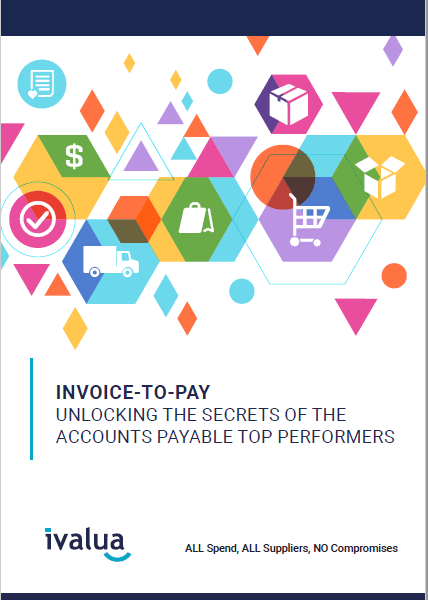 Invoice-To-Pay: Unlocking the Secrets of the Accounts Payable Top Performers
The performance of your Accounts Payable (AP) department can have a significant impact on the organization. Recent trends have increased the strategic importance of an effective, transparent Invoice to Pay process, managed by AP. Increased outsourcing has made businesses increasingly dependent on suppliers to drive innovation. A recent study by Forrester found that the single greatest factor in increasing a supplier's willingness to collaborate with and share innovations with a customer was timeliness of and visibility into payments. The Covid-19 pandemic has increased the importance of effective cash management, of which Invoice to Pay is a key lever.
More from Ivalua
When crisis strikes, you need to act quickly. Even in normal times, successful procurement transformations need a strong start, to deliver measurable value, realize a ROI and gain support for further improvements. At Ivalua, we believe you shouldn't have to compromise between rapid value and being able to expand to meet longer term goals. Our Spend Management platform empowers you to transform FASTER and FURTHER.
If we've learnt anything from 2020, it is that we can't predict the future. The emergence of COVID-19 sent shockwaves through supply chains, and saw businesses become much more reliant on procurement teams to help mitigate the impact. For some teams, this was easier said than done. A lack of digitalisation in procurement hindered their ability to find solutions.
Unlock the full potential of your spend and supplier relationships to build a competitive advantage