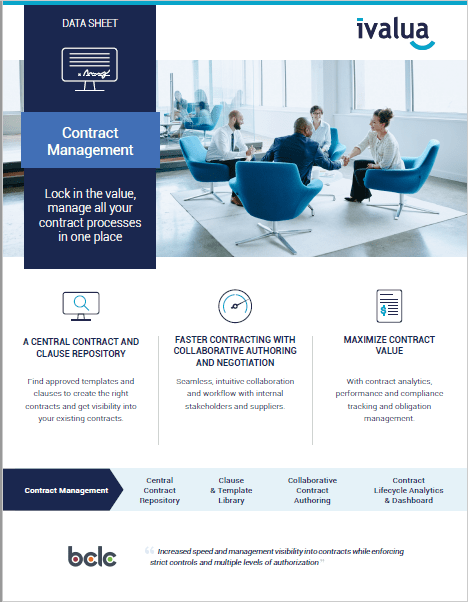 Contract Management - Lock in the value, manage all your contract processes in one place
''Increased speed and management visibility into contracts while enforcing strict controls and multiple levels of authorization''
More from Ivalua
The full impact of the economic fallout from the COVID-19 pandemic on MENA supply chains has not yet been accurately calculated but it's clear the pandemic has sounded a wake-up call for the region's businesses and governments.
A Surge in Strategic Procurement Priorities Since Covid-19
Rapid development of the world and the business requires rapid adaptation to the new reality. What was good a few years ago is no longer good enough now. We are trying to react and adapt our business model to new expectations. It is not possible without changes, in our approach and technology. The question is no longer whether we should digitize, but how to do it well, efficiently and quickly. How to choose the right tools and, above all, partners for joint development. Listen to IKEA Supply Chain expert Slawomir Peter talk about IKEA's Supply Chain strategy as he talks about how IKEA is using the Ivalua platform and why they chose Ivalua.