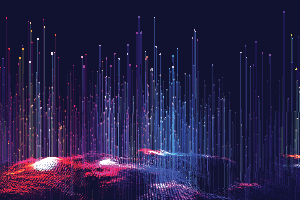 Accelerating Procurement Transformation with Ivalua
Transformation is key to procurement meeting its growing list of objectives, yet progress is often slow. Successful transformation is heavily dependent on effective strategies for both talent and technology. With a myriad of solutions to choose from, a corporate digitalisation strategy to plug into and a suite of legacy systems to build on or around, the process of digitalising is fraught with difficulties. Finding the talent that has the technological capabilities to digitalise your working environment has never been tougher.
The question that CPOs now have to answer is how they can lead their functions and their businesses through these challenges without getting stuck in a quagmire, which will ultimately slow any transformation to a frustrating crawl.
In this webinar, you will hear how procurement leaders at leading global companies are successfully elevating their functions. Drawing on actual projects as well as insights from a recent Ivalua whitepaper on effective procurement transformations you will learn:
The pitfalls to look out for at the beginning of and during a digital transformation
How you can ensure that data powers rather than limits procurement
Strategies to help you win the war for talent The benefits this can deliver to the business
More from Ivalua
When crisis strikes, you need to act quickly. Even in normal times, successful procurement transformations need a strong start, to deliver measurable value, realize a ROI and gain support for further improvements. At Ivalua, we believe you shouldn't have to compromise between rapid value and being able to expand to meet longer term goals. Our Spend Management platform empowers you to transform FASTER and FURTHER.
If we've learnt anything from 2020, it is that we can't predict the future. The emergence of COVID-19 sent shockwaves through supply chains, and saw businesses become much more reliant on procurement teams to help mitigate the impact. For some teams, this was easier said than done. A lack of digitalisation in procurement hindered their ability to find solutions.
Unlock the full potential of your spend and supplier relationships to build a competitive advantage