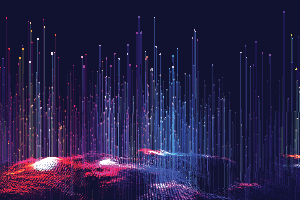 Accelerating Procurement Transformation with Ivalua
Transformation is key to procurement meeting its growing list of objectives, yet progress is often slow. Successful transformation is heavily dependent on effective strategies for both talent and technology. With a myriad of solutions to choose from, a corporate digitalisation strategy to plug into and a suite of legacy systems to build on or around, the process of digitalising is fraught with difficulties. Finding the talent that has the technological capabilities to digitalise your working environment has never been tougher.
The question that CPOs now have to answer is how they can lead their functions and their businesses through these challenges without getting stuck in a quagmire, which will ultimately slow any transformation to a frustrating crawl.
In this webinar, you will hear how procurement leaders at leading global companies are successfully elevating their functions. Drawing on actual projects as well as insights from a recent Ivalua whitepaper on effective procurement transformations you will learn:
The pitfalls to look out for at the beginning of and during a digital transformation
How you can ensure that data powers rather than limits procurement
Strategies to help you win the war for talent The benefits this can deliver to the business
More from Ivalua
The healthcare industry is under immense strain from the pandemic. Many of the challenges faced by healthcare organizations prior to Covid-19, such as rising costs, decreasing margins and depleting cash reserves have been drastically enhanced. So, the need for change is dire. Healthcare delivery systems must become more efficient and productive.
In the last decade, financial regulation has grown tremendously with restrictive capital requirements, stricter risk management obligations and new data privacy laws. Abiding by this broad regulation corpus is not an option anymore, failing to do so jeopardizes the core business.
Which organizations are using Ivalua Procurement Software?