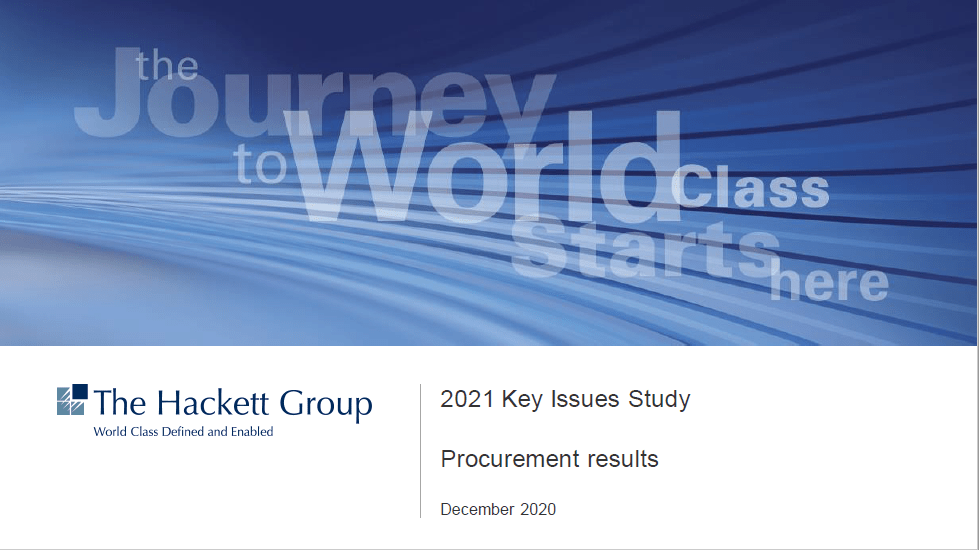 2021 Key Issues Study: Procurement Results
For the 2021 edition of The Hackett Group's annual Key Issues Study, executive management and leaders of finance, human resources, information technology, procurement and GBS organizations at a global set of midsized and large enterprises were asked in late 2020 about their strategic priorities and initiatives for the coming year.
Additionally, each function was asked to respond to questions about enterprise priorities and the general business environment.
This report analyzes enterprise priorities and business conditions and presents findings for common issues based on consolidated responses to common G&A and GBS questions.
More from Ivalua
Hear from leading companies who choose Ivalua
Preparing for a new level of success in the post-pandemic economy
From the Asia Pacific Procurement Congress Virtual 2020, here from Ivalua as they showcase their platform and solution in a practical video demonstration.