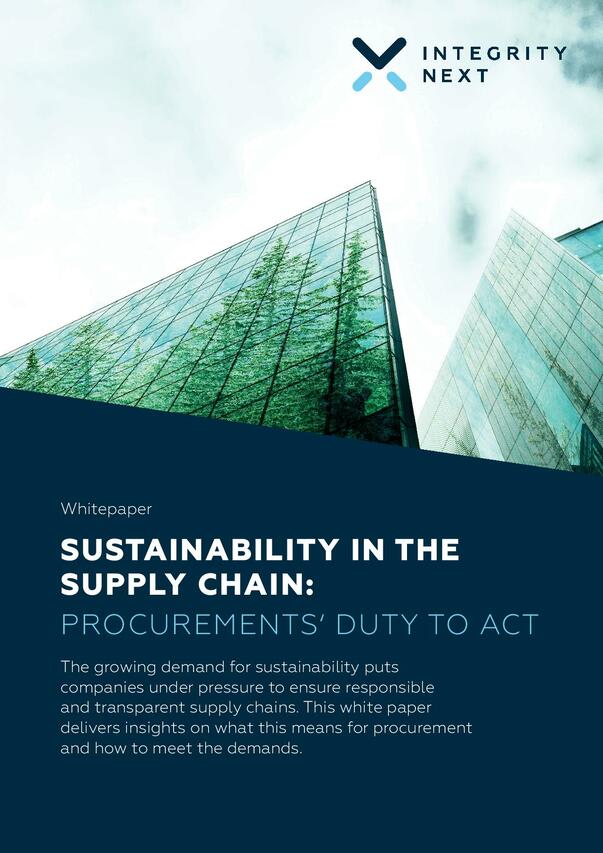 Sustainability in the Supply Chain: Procurement's Duty to Act
The growing demand for sustainability puts companies under pressure to ensure responsible and transparent supply chains. This white paper delivers insights on what this means for procurement and how to tackle the challenges in order to meet the demands and mitigate risk.
More from IntegrityNext
A quick intro to the IntegrityNext platform. Learn how to monitor 100% of your suppliers with minimal effort using IntegrityNext.
Learn why sustainability practices in the supply chain matter now more than ever, what challenges procurement teams are faced with and how to tackle them with IntegrityNext.
Learn from best-in-class procurement organisations such as Clariant, Evonik and DMG MORI as they share their approach to integrating sustainability in the procurement strategy.