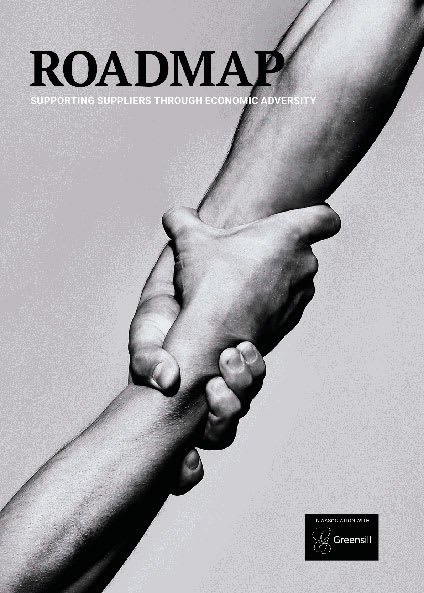 Roadmap: Supporting Suppliers through Economic Adversity
In an economic crisis, cash is king. To maximise working capital, businesses conserve cash and extend payment terms. Smaller suppliers, which typically operate with less cash on hand, suffer disproportionately.
Smaller suppliers are no less valuable than larger ones, being prized for their innovation, agility and responsiveness. Helping them to survive an economic crisis makes sounds business sense.
This Roadmap white paper, in partnership with Greensill, provides insights that will help CPOs support their suppliers through economic adversity. • There are several ways to extend such help, ranging from early payment to offering supplier development. • Facilitating access to working capital finance programmes can serve the interests of both supplier and buyer, providing the buyer with extended payment terms, while providing suppliers with expedited access to cash. • Small suppliers tend to find many large organisations are difficult customers due to a combination of lengthy payment terms, extended onboarding timescales and inappropriate one-size-fits-all policies and procedures. The white paper includes examples of measures enterprises are taking to help their small- and medium-sized suppliers during the Covid-19 crisis.
More from Greensill
As consumer behaviour changes, so financing needs to evolve. Already technology is changing how businesses manage their inventories.
Covid-19 and regulatory pressure present incredible challenges for the automotive industry, but investments in the future of transportation offer a path forward. Learn how Greensill is helping to fund the automotive future.
This webinar will help you learn how to identify the right opportunities to support suppliers, unlock the potential of partnerships with suppliers, as well as helping them weather the storm.