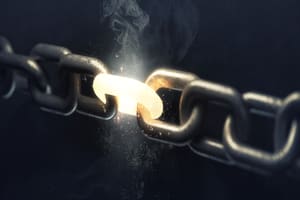 Cultivate an enterprising supply chain in adverse conditions
In the face of financial pressure and immense disruption, being responsible as a procurement team is increasingly as much to do with keeping cost down as it is in reflecting an organisations values in its sourcing and purchasing decisions. If your organisation is unable to support smaller suppliers, to be nimble in selecting and working with different areas of the supply base, to be deliberate in recognising suppliers' CSR credentials, then businesses lofty ambitions are going to be limited by who they buy from. And for many industries, there is an onus on procurement to play a role in the prosperity of suppliers that would struggle in the harsh climate of 2020.
This webinar will help you learn: how to identify the right opportunities to support suppliers, unlock the potential of partnerships with suppliers, as well as helping them weather the storm.
In particular, this discussion will focus on:
How should procurement teams be rethinking supplier management to support a more agile, flexible business
What approaches are key to ensuring SMEs manage risk and continue to deliver value
How can businesses get true sight of the balance between preserving cash and creating risk in the supply chain
More from Greensill
The Covid-19 crisis has forced companies to reassess the criticality of their suppliers and how they use finance. During this session, hosted by Greensill, leading CPOs discussed the implications for their businesses
Supply chain finance, otherwise known as reverse factoring or working capital financing, provides an alternative. This Roadmap whitepaper explores what it is, how it works, the barriers that stand in the way and reveals why institutional investors increasingly consider suppliers' invoices to be an attractive investment opportunity.
The modern procurement function, working closely with finance and treasury, has the potential to facilitate the delivery of financially sustainable customer services that provide positive socioeconomic outcomes. Discover insights from a panel of experts who discussed this topic during a session, hosted by Greensill, during Procurement Leaders' World Procurement Congress Virtual, that explored the steps procurement teams are taking to use finance to deliver social benefits.