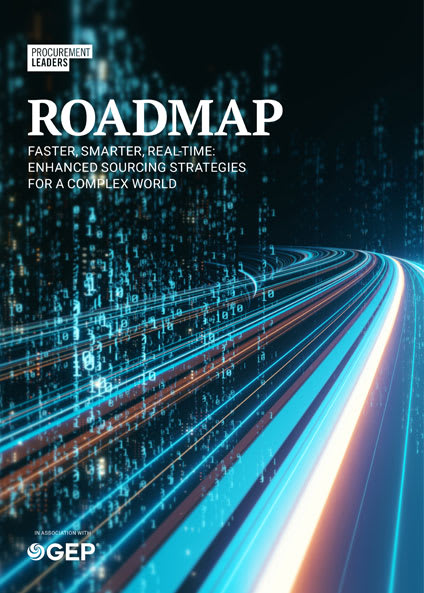 Roadmap - Faster, Smarter, Real-Time: Enhanced Sourcing Strategies For A Complex World
Under-pressure businesses are recognising the need to source better — source smarter, more resiliently, and in more agile and strategic ways. Above all, perhaps, they must do so at a reduced cost. To the rescue: two familiar sourcing techniques, should-cost modelling and strategic sourcing, now being given a new lease of life thanks to the combination of fresh insights and technological advances.
Businesses in many industries, such as the chemicals industry, are on the front line in the fight against disruptors that include trade frictions, tariffs, Brexit, exchange rate volatility, fluctuating energy costs and Covid-19
Should-cost modelling and strategic sourcing capabilities have become faster, smarter, and more real-time, which will help companies thrive in this complex world.
More from GEP
The GEP Spend Category Outlook 2021 report reveals global megatrends that will drive spend management and supply chain strategies this year and beyond. The report includes critical market intelligence and insights for key direct and indirect categories to help you make informed spend management and supply chain decisions.
It's 2021 and many enterprises are still reeling from the unprecedented disruption of last year. For supply chain and procurement leaders, there's a lot more to do. And more questions than answers. Get a big leg up with the GEP Outlook 2021 Report — featuring eight critical leadership themes that will help you navigate uncertainty and thrive in the new normal. Published annually, the GEP Outlook Report is a trusted strategic guide for thousands of supply chain and procurement leaders across the world. Read today to inform and shape your strategy for 2021 and beyond.
From the Asia Pacific Procurement Congress Virtual 2020, here from GEP as they showcase their platform and solution in a practical video demonstration.