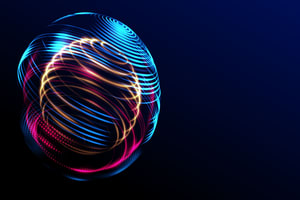 Digital to the Rescue: How Technology Can Help Build Agile, Resilient Enterprises
As coronavirus-triggered disruption pervades the current business environment, the messages about building operational agility and resilience have unquestionably been driven home. Some companies were better prepared than others to function near-normally amid the crisis. Clearly there are lessons to be learned, and procurement should be paying close attention — because the future is unpredictable.
Companies that adopted strategic digital technologies and tools, such as end-to-end unified procurement platforms, are finding that their increased capabilities, better visibility and control, and improved access to critical data helped them maintain stability when the pandemic took hold.
In this webinar experts from GEP to discuss the role of advanced digital procurement technologies in helping companies support "business as usual," to the extent possible, during periods of adversity.
On the Agenda:
Building a digital infrastructure that promotes flexibility, agility and durability Technology-driven strategies for supporting supplier relationships and helping suppliers stay in business The people factor: Giving your team the right tools to stay productive and effective
More from GEP
The Covid-19 pandemic has unleashed a consumer e-commerce revolution with far-reaching implications for both existing B2C retailers and as B2B organisations entering the consumer space. For years, there had been airy talk of the rise of e-commerce, and the consequent withering of physical retailing. This talk suddenly became very real, however, as Covid-19 infection rates increased throughout Europe and North America. This Roadmap white paper, in partnership with GEP, provides insights that will help procurement chiefs and their teams adapt to the e-commerce revolution.
Why do some procurement professionals find success on the fast track and others not so much? Check out a new GEP white paper that explores the five common mistakes that impede the success of procurement professionals within their own organizations. A must-read for success-minded sourcing and procurement professionals.
A new GEP paper explores how a technology-driven approach can help your procurement team get ahead of tail spend. The paper also discusses specific areas of tail-spend automation that you should focus on and prioritize for success.