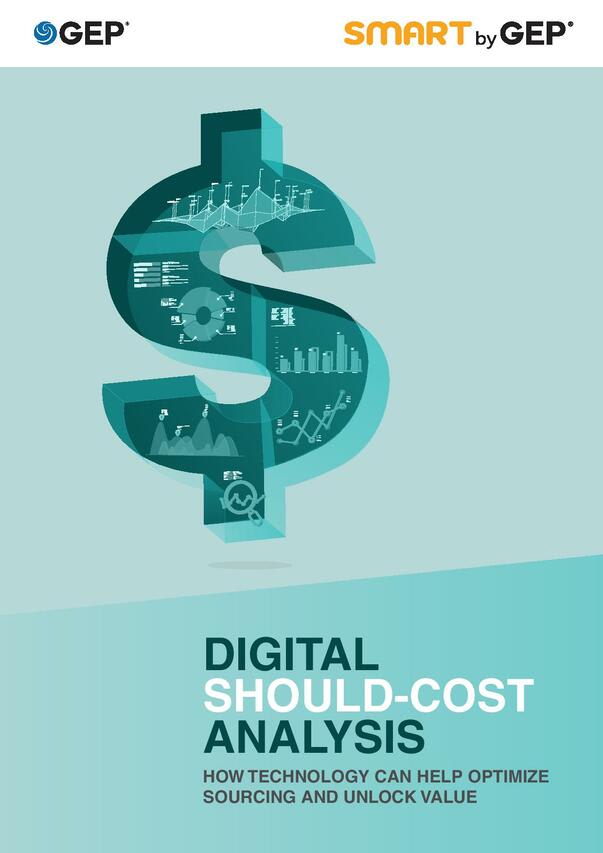 Digital Should-Cost Analysis: How Technology Can Help Optimize Sourcing and Unlock Value
While technology continues to evolve, procurement's mission of acquiring the right products, at the right time, and at the right price remains the same. To maximize savings and value, organizations should leverage should-cost analysis. Learn how to develop a custom-fit should-cost model for your organization to enable better negotiations and supplier selection in this new white paper.
More from GEP
GEP's experts analyze global business and macroeconomic dynamics currently at play, and how they will shape the business agenda for the near future.
Companies that adopted strategic digital technologies and tools are finding that their increased capabilities, better visibility and control, and improved access to critical data helped them maintain stability.
This webinar will look at techniques and lessons learned in designing effective risk management programs.