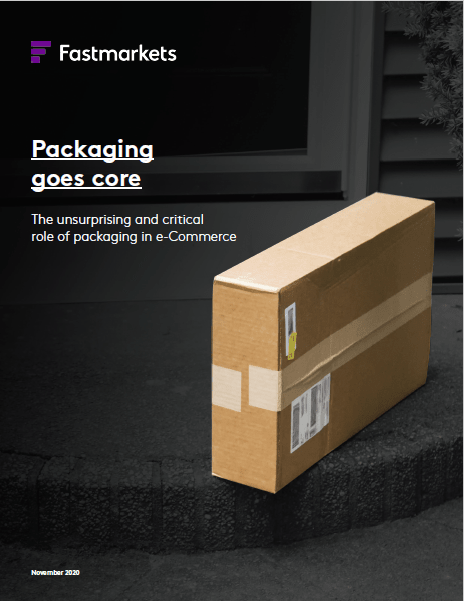 Packaging goes core: The unsurprising and critical role of packaging in e-Commerce
Packaging sourcing strategies are becoming a core competency to accelerate growth and avoid risk. It is no longer acceptable for brands to rely on suppliers to be their eyes and ears on packaging costs and market dynamics. Explore brand, cost, and risk packaging considerations impacting your e-Commerce business.
More from Fastmarkets
Fastmarkets examines six macro forces triggering behavior shifts and supply disruptions in forest products markets, including paper packaging, tissue and lumber. Read how to keep up with the unpredictable effects of these forces, and the importance of price signals and other indicators moving the market going forward.
A pragmatic guide to anticipate and prepare for the expected volatility post-COVID-19.
Timely considerations for procurement professionals reliant on global commodity markets