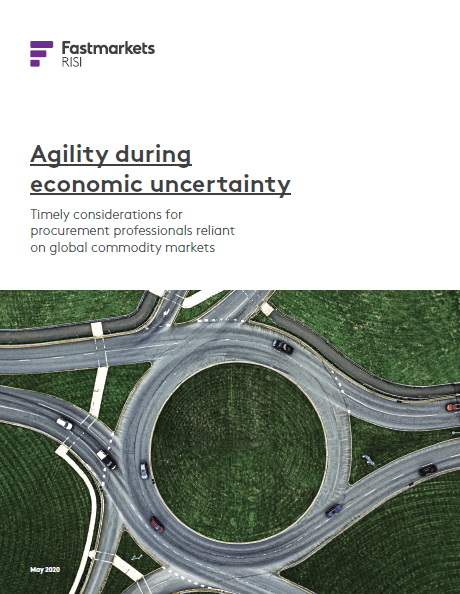 Agility during economic uncertainty: Timely considerations for procurement professionals reliant on global commodity markets
Trade wars, political dynamics, and COVID-19 exacerbate global concerns about economic growth, creating a unique challenge for procurement. Read Agility during economic uncertainty to help you prepare with timely considerations on current market conditions, the impact of exchange rates, and supply chain and price risk scenarios.
More from Fastmarkets
Fastmarkets examines six macro forces triggering behavior shifts and supply disruptions in forest products markets, including paper packaging, tissue and lumber. Read how to keep up with the unpredictable effects of these forces, and the importance of price signals and other indicators moving the market going forward.
A pragmatic guide to anticipate and prepare for the expected volatility post-COVID-19.