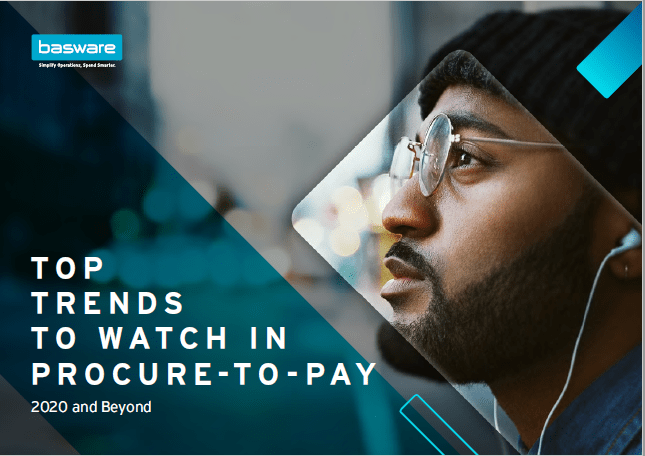 Top Trends to Watch in Procure-to-Pay: 2020 and Beyond
2020 was the start of a new year and a new decade. And with those two new things came new purchase-to-pay (P2P) trends. But with a global pandemic challenging business progress, what trends are actually holding true and persisting through the new year? At Basware, we've predicted that these 8 top trends will affect how businesses operate in both the immediate and near future. In this report, we go further in-depth with top trends like:
The fact that digital strategy is now no longer an option, but a must-have

Data and analytics as proactive not reactive tools

The rise of the P2P ecosystem

The growing importance of risk management

How global regulations are changing

How the workforce is shifting to focus on digital and remote capabilities

Why transparency should be a key element in your business processes
More from Basware
Finance and procurement alignment - traditional way of working
From the World Procurement Congress Virtual 2020 and Asia Pacific Procurement Congress Virtual 2020, here from Basware as they showcase their platform and solution in a practical video demonstration.
All companies want to gain effective control of how much – and with whom – they spend. To do this, they need to establish robust internal controls, enforce contract compliance and reduce maverick spending across their organisation. The best solution for most companies is to deploy a dedicated e-procurement solution for indirect procurement. In this eBook, we give you a 'how-to' guide for making e-procurement work for your business.