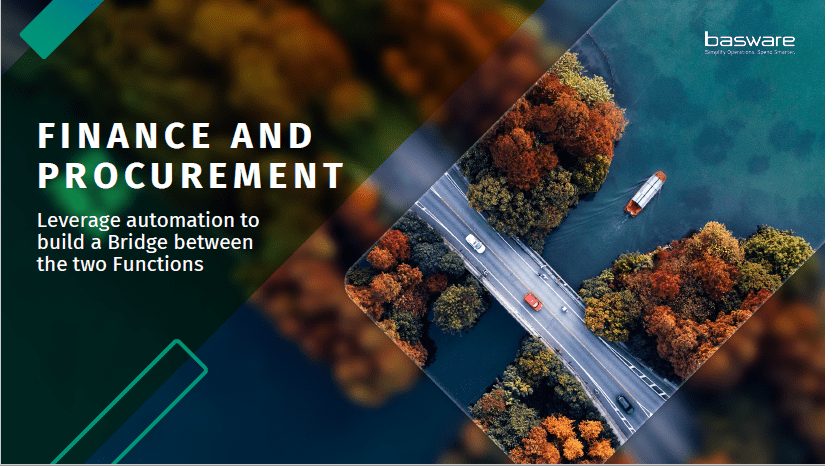 Finance and Procurement: Leverage automation to build a Bridge between the two Functions
In most organizations, the procurement and finance functions are closely linked together. After all, both are responsible for certain parts of the procure-to-pay process and usually have mutual goals –savings control and visibility. But historically, these two teams operate in business silos and rarely cooperate as true teammates.
There could be many reasons for this –they come from two different worlds (one is financial and the other is more operational); they usually leverage different technologies and solutions; they might have different priorities and measure success differently; and finally, it could be because they report to different bosses that might not be very collaborative themselves.
This way of working oftentimes creates tension between the two functions and can lead to several challenges.
More from Basware
From the World Procurement Congress Virtual 2020 and Asia Pacific Procurement Congress Virtual 2020, here from Basware as they showcase their platform and solution in a practical video demonstration.
All companies want to gain effective control of how much – and with whom – they spend. To do this, they need to establish robust internal controls, enforce contract compliance and reduce maverick spending across their organisation. The best solution for most companies is to deploy a dedicated e-procurement solution for indirect procurement. In this eBook, we give you a 'how-to' guide for making e-procurement work for your business.
Building business transparency is a crucial part in increasing consumer trust, keeping up with the pace of business, and economic changes. According to a survey of nearly 800 global executives conducted by Harvard Business Review Analytic Services (HBRAS), respondents cited 3 crucial barriers standing in the way of achieving a more visible finance and procurement, and greater transparency throughout their organization: Technical transparency, Organizational transparency and Cultural transparency