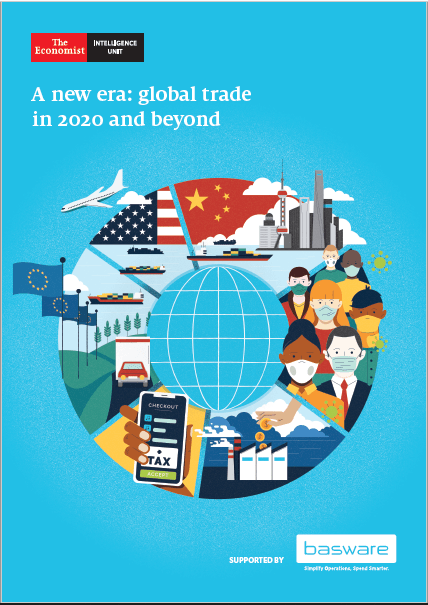 A New Era in Global Trade? New Economist Intelligence Unit Report
After decades of relative economic stability, the dynamics of global trade have been thrown into disarray by the current pandemic. Many believe this disruption won't be short-lived, with leading analysts and trade experts predicting it will result in months of economic instability to come.
This new study dives into the key factors driving modern commerce, business transactions and supply chains over the next year. These five drivers were identified as the top contributing factors to global trade in 2020 and beyond:
Covid-19

United States trade policy and China

United States trade policy and the European Union

Rising non-tariff protectionism

Taxation of global trade
Read the report to learn how organisations can safeguard global trade in 2020.
More from Basware
All companies want to gain effective control of how much – and with whom – they spend. To do this, they need to establish robust internal controls, enforce contract compliance and reduce maverick spending across their organisation. The best solution for most companies is to deploy a dedicated e-procurement solution for indirect procurement. In this eBook, we give you a 'how-to' guide for making e-procurement work for your business.
Building business transparency is a crucial part in increasing consumer trust, keeping up with the pace of business, and economic changes. According to a survey of nearly 800 global executives conducted by Harvard Business Review Analytic Services (HBRAS), respondents cited 3 crucial barriers standing in the way of achieving a more visible finance and procurement, and greater transparency throughout their organization: Technical transparency, Organizational transparency and Cultural transparency
2020 was the start of a new year and a new decade. And with those two new things came new purchase-to-pay (P2P) trends. But with a global pandemic challenging business progress, what trends are actually holding true and persisting through the new year? At Basware, we've predicted that these 8 top trends will affect how businesses operate in both the immediate and near future.